Christmas Special
December 18th, 2010 under From the Editor's Desk, Video. [ Comments: none ]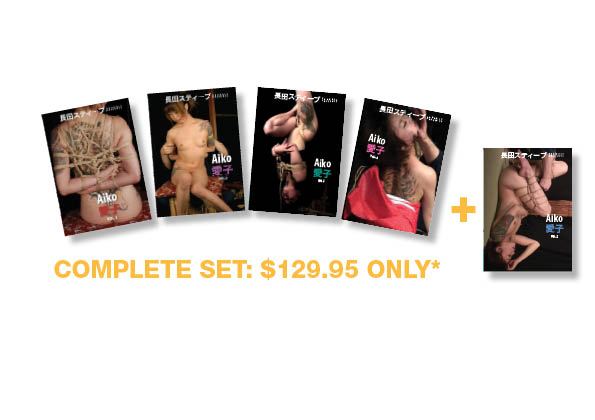 Here we go. Five hours of Kinbaku Live performances @ Studio SIX featuring none other than Aiko (愛子). The filming for these took place over the same period the Aiko book was produced.
Proud owners of the Aiko book and/or the first two Aiko DVDs (released in 2009) are entitled to receive Aiko-3, Aiko-4, and Aiko-5 at a nominal charge of JPY 2,000 each (plus JPY 1,000 each for s&h).
Yet-to-be-proud owners of the Aiko book may order this book and the 5-DVD set as a bundle for JPY 19,800 (add add JPY 7,000 for international express shipping – EMS). Offer expires January 10, 2011.
*Each DVD can also be purchased individually for JPY 4,500 plus JPY 1,000 s&h (international express). Just visit this page, click on any "Buy Now" button and send a mail stating your requirements.
---