Japanese rope bondage master Osada Steve launches
(First reported on Tokyo Kinky.)
Japanese rope bondage master Osada Steve has launched the World Kinbaku Federation, a new initiative that "strives to protect and preserve authentic kinbaku as practiced in Japan."
Osada notes the rich and layered history of kinbaku (also known as shibari), which traces its origins back to the use of rope in the martial arts and developed into forms of rope torture and, in the postwar period, a type of erotic and BDSM practice. Thanks to the internet, kinbaku is now globally known and practiced, and Osada's own proactive efforts with his online platforms have definitely played a strong role in that. As previously reported on Tokyo Kinky, Osada launched the Kinbaku Academy to make rope bondage training available to wider audiences.
The World Kinbaku Federation is his latest endeavor and it's another testament to Osada-sensei's ambition and vision of Japanese rope bondage as something global.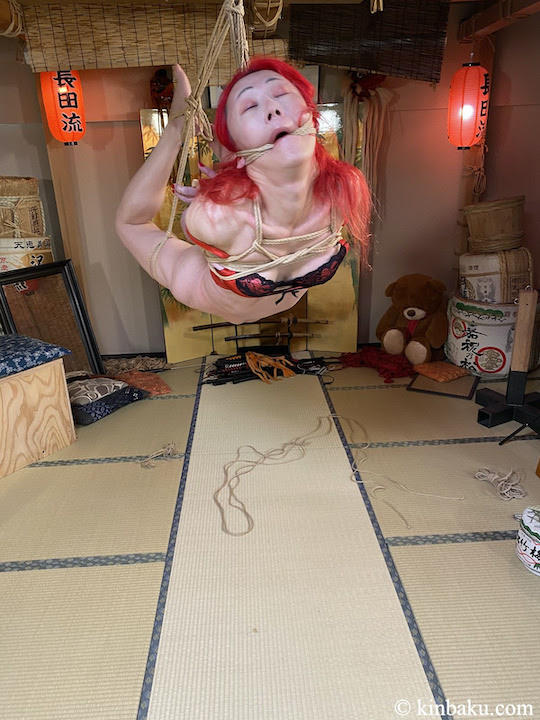 "As kinbaku flourishes globally, the Federation endeavors to maintain purity and authenticity," Osada says. He welcomes those who resonate with this mission to join.
The World Kinbaku Federation is, as far as we know, the first such international initiative of its kind.
A symbolic membership fee of $20/year gives you access to the members' area featuring rare and exclusive video material. See the WKF website to learn more about exclusive content.
Osada Steve also holds regular live kinbaku events in Tokyo, featuring pro and amateur models to showcase the erotic art of Osada-ryu tying techniques.
You can attend via Zoom or, if you're in Tokyo, in person at Osada-ryu HQ Studios. Tickets vary, costing somewhat more if you wish to take photos and videos of the very intimate events. Tickets can be booked online at  www.kinbaku.com/tickets.
For more information on Osada Steve and his kinbaku work, check out our in-depth interview with him from late last year.