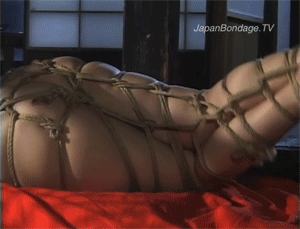 Little did I know that my cushy job at Osada Pro(ductions) would entail my training as a party lion.
Looks like there is an anniversary, feast or celebration going on over here almost everyday. Firstly, with approx. 50 kinky sites under the Osada Steve penumbra, there are the website anniversaries. Fifty a year, to be exact – though these aren't spread evenly about, so at certain times you run into a whole cluster of those.
Then there are the record-breakers. Like reaching a milestone, or something. These could happen any moment, like the other day when Steve noticed that SMCash (that's our affiliate program) had broken yet another $ ten thou threshold in cash payouts to webmasters. (Webmasters take note: Rich opportunities beckon by joining our cash program!)
Other causes for celebration keep constantly popping up out of nowhere: 10th new sub broken in this week (and it's only Tuesday!); 50th video in the can for production company A (B or C); 100th, 200th and so on performance gig of the year (the yearly record to date, I'm told, were 398 paid gigs, so Osada Steve went on to do two more for free, because 400 looks so much better in the profile ☺).
Then there are the more whimsical must-have-a-party occasions. Like the other day when I was tending the computer farm to batch process a few hundred hours of video footage, and Osada Steve came whizzing by on his latest toy, a Segway Personal Transporter. "TieBreaker," he barked, "get the car. We are going to Roppongi." Before I could ask, "Which one?", he was already at the other end of the studio beyond visual range. Turned out the "occasion" was the anniversary of an SM bar where grandmaster Yukimura Haruki was giving a rare appearance.
And so it goes. But back to the topic of JapanBondage.tv. Actually, the title of this post is a bit misleading, because the site went up in February, 2002. That's 6.5 years or roughly half a dozen years and a half ago.
The catch phrase for JapanBondage.tv is "24 hours of hot, non-stop streaming action!" Of course there is more than just 24 hours of video up there. Much, much more. So much in fact that even Osada Steve has lost track. Speaking of the maestro, Osada Steve's work is generously represented there with over 10 hours of rope lust in more than 20 showings with 8 different models – among them superstar Asagi Ageha.
The site started out by featuring Randa Mai's work, but has since added a plethora of other Shibari/Kinbaku artists, with works by grandmaster Yukimura Haruki, the undisputed King of Newaza/Shuchinawa clearly leading the pack.
With its regular weekly updates the site has found considerable favor among those with a desire for genuine Japanese rope work. Now click here to enjoy all those videos for the price of one.
TieBreaker
Note: JapanBondage.tv doesn't run anymore.