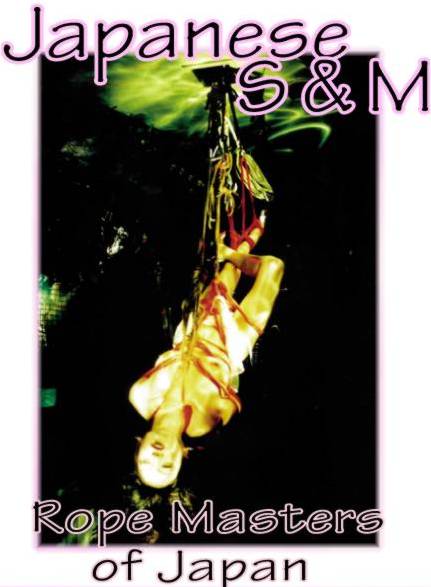 Grandmaster Osada Eikichi passed away seven years ago on September 12, 2001. Technically speaking, with Japan being the Land of the Rising Sun, this coincides with 9-11, at least for our North American fans, making it a date easy to remember.
Dubbed the Flying Rope Man by the Tokyo Journal in 1999, the legendary Osada Eikichi is generally recognized as the fastest rope artist ever.
Here's a short interview with Osada Steve about his sensei.
TieBreaker (TB): When and how did you first meet Osada Eikichi?
Osada Steve (OS): I first met Osada sensei in 1998, while producing a series of Tokyo Underground features for Tokyo Journal magazine.
TB: Why did it take you almost 20 years of living in Japan before finally linking up with the maestro?
OS: In pre-1998 Japan there was very little in terms of a "scene". Most action was confined to expensive bars catering to the submissive male, with some occasional "secret" events targeting the dominant male. In the very early days an SM night out could easily cost you a thousand dollars or more.
Unless you had an inside track to a video producer or SM magazine publishers, you'd never get up close with the stars of the business. In those days you had to be either extremely wealthy or very well connected to get a live/public fix of Shibari/Kinbaku.
TB: Unless you went to a strip theater?
OS: That's right. There were the expensive places for the elite, and then there were the reasonably priced theaters for the masses. If your Japanese were up to par you could find out from the vernacular press where Osada Eikichi would perform. And then, if they let you through the door, you could watch for a hundred bucks.
TB: So you first met Osada Eikichi in one of those "nude gekijo"?
OS: No, it was at the Bondage Bar (now defunct) at the edge of Kabukicho where Osada Eikichi gave special guest performances once a week. Interestingly enough, on that day I was also introduced to Mistress Rose Henderson who is now the mama-san at Sugar Heel in Roppongi. She'll be performing at Sadistic Circus this Sunday.
TB: In order to get a leg up on Shibari, what did you have to do to learn the trade from your master?
OS: I learned my rope the hard way, the traditional way – by apprenticing in the sense of assisting, helping, observing, studying.
TB: Compared to other grandmasters, little is known about Osada Eikichi. Why is that?
OS: Osada sensei pioneered the Shibari/Kinbaku/SM live genre in Japan. He decided early on to focus his energies on public performances. As such he doesn't leave behind a large body of works in terms of videos or photo series. On the other hand he continues to live on in the hearts of tens of thousands of fans who saw his live performances.
As far as English-language information about Osada Eikichi is concerned, there is an interview from 1999, and a general three-part feature on SM in Japan from 1998. The bondage in the photo on top of this post was done by Osada sensei, while entire galleries of Osada sensei's work can be found on various websites of the Osada-ryu empire. I have also extensively written about Osada sensei for Schlagzeilen magazine, the influential German-language SM periodical. Several of my "Letters From Tokyo" can be found here.
TB: How do you feel about being the successor of Osada Eikichi?
OS: I consider it my responsibility to keep the spirit of Osada Eikichi alive. As such, I will a) continue to endeavor that genuine information percolates to Shibari/Kinbaku-famished fans in the West, and b) keep touring Japan with my live performance acts.
TB: Isn't there also Studio SIX ?
OS: From April 2000, Osada Eikichi and I (and his former show partner) were running weekly show nights at my place (my photo studio) under the Osada Seminar moniker. It is here where I am conducting regular Kinbaku Live Nights to this day. However, these are relatively high-priced and very intense affairs, strictly targeting audiences that seek an unadulterated, no-barriers-hold experience.
TB: Isn't Studio SIX also known as the Osada Kinbaku Dojo ?
OS: Studio SIX is a multi-purpose facility. It accommodates photo and video shoots and also doubles as a dojo. Most people who come to Tokyo for intensive study of Osada-ryu will actually stay at the dojo to take full advantage of total immersion Shibari/Kinbaku.
TB: What is Shichi-kai-ki?
OS: In Japan, the first, third, and seventh anniversaries of someone's death hold special significance. Shichi-kai-ki is the term for such a seventh anniversary. I will spend that day meditating and invoking the spirit of my sensei.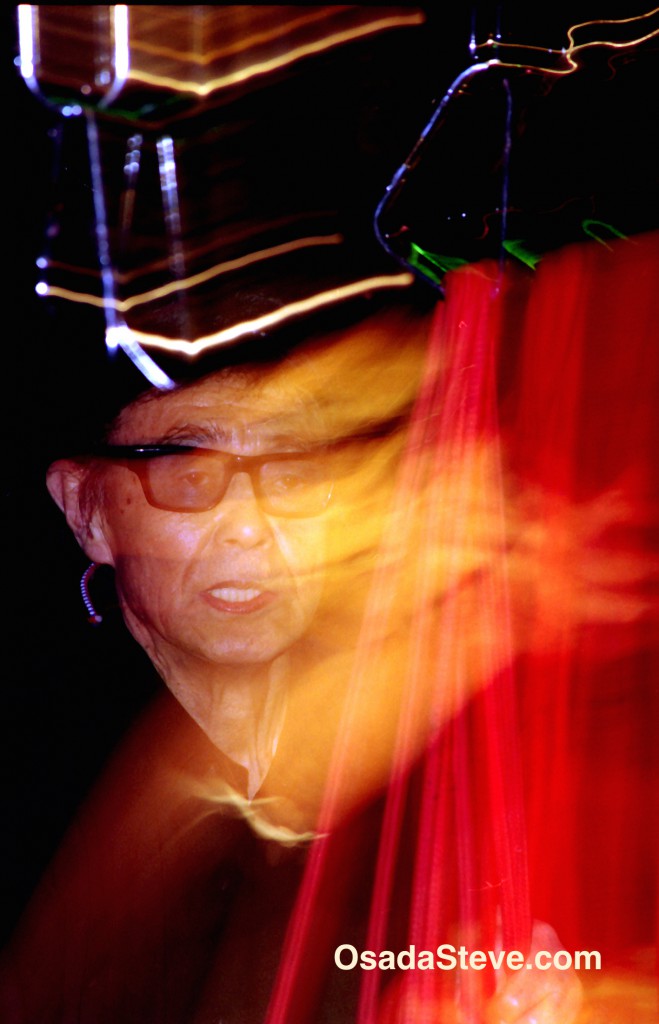 Portrait of Osada Eikichi taken in 2000 by Dr. D. Vice (now known as Osada Steve).
Editor's Note: A lot of things have changed. Today, rope lovers from around the world can learn about the sensuous art of Osada-ryu kinbaku at the Osada-ryu Kinbaku Academy.