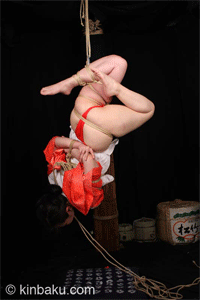 Just a quick update presenting an animated GIF of juli-chan suspended on her right thigh. This tie has become quite popular this Spring. It seems like everyone is doing it.
The pics were taken yesterday during a regular Kinbaku Live Night @ Studio SIX.
To see what Studio SIX on any given Saturday has in store for you, check out the Events page.